21 Oct

MEDICAL/SCIENTIFIC WRITER H/F CDI
Les candidatures sont actuellement fermées.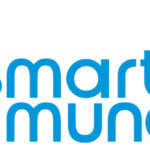 SMART IMMUNE SEARCH A MEDICAL/SCIENTIFIC WRITTER H/F – CDI
SMART IMMUNE is a clinical research-stage biotechnology company that develops cell therapies derived from T cell progenitors through an innovative platform called ProTcell. These new-generation cell therapies allow in record time the « reset » of an immune system capable of effectively fighting cancers and infections, significantly improving the prognosis and quality of life of patients.
In order to support our growth, we are looking for a medical/scientific writer.
More informations : https://www.smart-immune.com
Missions :
The medical/scientific writer participates in the development of clinical and medical documents, scientific documents, analytical documents and regulatory documents of high quality, by preparing and coordinating the development of these documents or by contributing to documents developed by d others, by an active contribution. He participates in the design of scientific and clinical biostatistical studies.
He/she will be responsible for, in particular:
·       Write, review and edit various clinical and/or medical documents for the submission and/or approval of pharmaceutical products and in support of other SMART IMMUNE departments, including research and development, regulatory affairs, pharmacovigilance and program management (e.g. clinical study protocols, Brochures, DSUR, clinical overview, investigation plan, clinical safety reports, briefing materials for regulatory authorities and advisory committees);
·       Oversee document review cycles, including incorporating team feedback and leading document review and finalization discussions;
·       Participate in the statistical design of scientific and clinical studies
·       Lead the development and maintenance of templates and standard operating procedures related to scientific writing;
·       Review documents issued by other departments, including ICFs, product handling manuals.
·       Follow up on relevant literature using different sources;
·       Act as daily point of contact for other departments for all scientific and medical writing activities by assisting with clinical working groups, providing timelines to meet with global clinical working group or regulatory deadlines, and coordinating the development of all documents.
·       Identify, communicate and resolve issues impacting document timelines;
·       Create precise, understandable documents adapted to the target audience;
·       Comply with accepted and standardized written and regulatory guidelines and internal guidelines.
Profile
Desired education: PhD in life sciences, biological sciences or a related field.
Desired experience: 5 years of experience in a pharmaceutical company (sponsor and/or CRO).
Is appreciated :
– Experience with EU and US regulatory documents
– Experience in immunology and oncology is a plus
– Mastery of biostatistics, design of experiments (DoE).
Written and spoken English is essential
Skills & Competencies
• Rigorous in the use and referencing of data;
• Flexibility and sensitivity to tight and difficult delivery deadlines;
• Strong organizational and time management skills;
• Ability to manage priorities.
To apply, please send your application (CV + cover letter) by email to Estelle Dorey, HR department: hr@smart-immune.com