13 Sep

Market Access Officer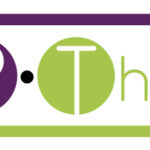 Position
Market Access Officer
About us
PEP-Therapy is a clinical-stage biotechnology company developing first-in-class peptides as targeted therapies in oncology. PEP-010, our lead product, is in Phase Ia/b clinical trials for the treatment of advanced solid tumors.
PEP-Therapy was founded in 2014 and builds on research results from Institut Curie and Sorbonne University. The company is backed by international investors.
Mission
You will support the design and implementation of a strategic access roadmap in compliance with health and safety rules and regulations and including budgets and deadlines. In interaction with our R&D and corporate management teams as well as our CMO, your work will contribute to strategic decisions for the company.
In particular, your primary responsibilities will be to:
▪    Research and process literature data
▪    Scan access conditions
▪    Contribute to building Target Product Profiles
▪    Conduct pricing/reimbursement data research & analysis
▪    Take into account our competitive landscape studies to draw conclusions
▪    Support the design of a roadmap for EU and US up to MAA/BLA
Experience
▪    1 to 3 years' experience in the market access field in a biotech or pharmaceutical company or in a consulting firm.
▪    A previous experience in oncology therapeutic area will be a plus.
Education
▪    MSc degree in Pharmacy or Biology.
▪   Post degree qualification in Health Economics and Market Access or Healthcare Management.
Skills
▪    Understanding of the global healthcare, policy, pricing and reimbursement landscapes.
▪    Fluent speaking and writing in English.
▪    Ability to work with multidisciplinary teams.
▪    Rigour with analytical spirit, organization, autonomy, proactivity;
▪    Thorough interest in a young biotech company work environment, taste for innovation.
Duration
Fixed-term contract, 6-months contract, starting as soon as possible
Salary and benefits
Fixed salary commensurate with experience
+ performance bonus based on achievements of objectives
+ luncheon vouchers.
Application
Send CV and cover letter to application@pep-therapy.com.
Please clearly indicate "Market Access" in the subject line, and your possible start date in your email.