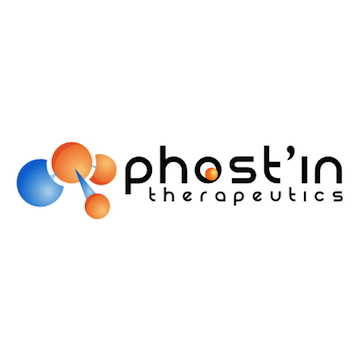 21 Sep

Project Manager, CMC & Regulatory Affairs -Small molecules F/H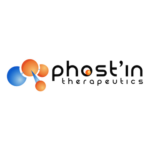 Site Phost'In Therapeutics
Ref : 2022/0902 – September, 20th, 2022
Phost'in Therapeutics is a biotechnology company based in Montpellier. Created in 2014, the company develops drug candidates targeting a specific N-glycosylation enzyme, for the selective treatment of cancers and other serious diseases. Our most advanced program is engaged in a Phase I multicenter clinical trial in Europe for the treatment of aggressive solid tumors.
Function
Within the development team, you will be in charge of implementing CMC and regulatory activities for the products of the portfolio, from the definition of processes to the manufacturing of batches intended for clinical use, in close  collaboration with internal (CSO, clinical operations, chemists) and external (CRO, CDMO,suppliers) partners and in compliance with the applicable regulations for each stage (BPF, ICH, etc.). You will oversee the manufacturing, logistics and supply of batches for clinical trials. You will actively participate in the preparation, update and validation of regulatory files (IMPD/IND, etc.) for the investigational products and answer CMC questions from regulatory authorities.
Located in Montpellier. Occasional travel required (audits, visits to production sites)
Permanent / Full time
Salary to be negotiated based on candidate profile and experience
Mission
As CMC & RA Project Manager within the Phost'in Therapeutics team, you are the point of contact for all relevant stakeholders. Your mission includes:
• Contribute to define, then plan and implement a CMC strategy for activities related to the active ingredient and the drug product of development programs, in compliance with guidelines and regulations;
• Manage the steps of identification, qualification, selection and contracting of external service providers, CDMOs and subcontractors (specifications, quotes, audits, etc.)
• Manage and coordinate studies entrusted to CROs/CDMOs:
o the development and optimization of manufacturing processes for active substances (synthesis, purification) and drug products (pre-formulation, formulation, final galenic form), as well as associated methods;
o the industrial transfer for batch manufacturing and validation, taking cost optimization into account;
o the manufacturing and delivery of batches (technical, clinical, commercial) in compliance with health regulations and good manufacturing practices;
o the management of primary and secondary packaging, labelling, storage,
o the supply and distribution strategy of the various sites in full compliance with regulations in collaboration with clinical operations.
• Review/validate the technical documentation (protocols, development reports, Master Batch Record, TQA, product specifications, etc.) in compliance with the timelines,
• Contribute to the timely preparation/updating of regulatory files (IMPD, Drug Master File, etc.) for investigational products, guarantee the consistency of content, and respond to CMC questions from health authorities; Exchange / negotiate with international health authorities (FDA, EMA, etc.) if necessary,
• Ensure the scientific, technical and regulatory monitoring necessary for your function;
• Organize CDMO audits and CAPA follow-up
• Proactively identify potential issues that may arise and propose solutions to resolve them.
Profile / Minimum Requirements
• PhD, Master's degree or equivalent with a specialization in Pharmaceutical Sciences;
• 10 years of experience, including a minimum of 5 years in a similar position (pharma or biotech industry) during which you conducted technical / regulatory strategies for the development of active substances AND drug products, including manufacturing and management batches for clinical trials;
• A recognized expertise in pharmaceutical sciences (formulation, process development, industrialization) is essential, an experience of various galenic technologies (liquid form, suspension, powder) applied to the oral formulation of small molecules is strongly desired;
• Experience in preparing and submitting CMC dossiers to European agencies or the FDA, good knowledge of ICH, Good Manufacturing Practices (GMP) and Good Clinical Practices (GCP);
• Desired experience in managing CMC projects fully outsourced to CDMOs;
• A very good command of the English language, both oral and written, is essential for the good performance of the position.
Beyond strict professional skills, we are looking for an enthusiastic person, combining adaptability, rigor, human qualities and good communication skills. You are organized with a keen sense of priorities. You like to manage several tasks simultaneously, in a dynamic, creative and constantly evolving environment. You are autonomous, proactive, with good analytical and problem-solving skills. You enjoy working in a team and collaborating with internal and external parties on the same project.
Equal Opportunity in the Workplace
At Phost'in Therapeutics, we welcome and support differences and diversity and pride ourselves on being an equal opportunity workplace. Please let us know if you require accommodations related to a disability or other grounds protected by human rights law during the recruitment process so that we can work with you to meet your needs.
Send CV + cover letter to contact@phostin.com (please indicate the job title as a reference)