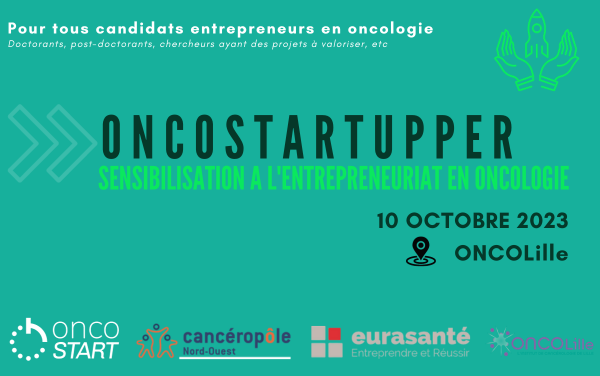 16 Oct

BACK ON THE ONCOSTARTUPPER SESSION HAUTS DE FRANCE

The ONCOSTARTUPPER oncology entrepreneurship awareness session in Hauts de France was held in Lille on October 10, 2023!

Organized by the Cancéropôle Nord-Ouest, member of the OncoSTART and Eurasanté consortium, this session allowed around forty participants to discover regional structures and resources to support them in the entrepreneurial adventure! They were also able to discover testimonials from entrepreneurs.