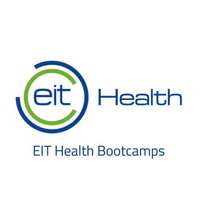 EIT Health has recently opened several Bootcamps for 2022. The application deadline for each of the Bootcamps is March 14, 2022.
EIT Health Bootcamps fit into the Accelerate pillar of the KIC; a pillar that aims to support entrepreneurs and start-ups at different stages of their development – ​​from idea to its commercialization, or even its access to new markets.
EIT Health Bootcamps aim to support entrepreneurial effort and innovation in the health sector in four areas:
mentoring: by offering feedback on the innovation project from experienced players in the targeted sector;
connections: through direct exchanges and presentation pitches, with high-level experts;
business model: via support for the development of the business model and market research;
access to the network: the KIC opens here its unique network of more than 140 partners.
Several Bootcamps have therefore been opened in 2022:
Are encouraged to apply,
Master's or PhD student

Post-doc

Scientist

Health professional

Patient or caregiver
who are committed, driven and ambitious people with a business idea for a new healthcare product that's in the research and development phase.